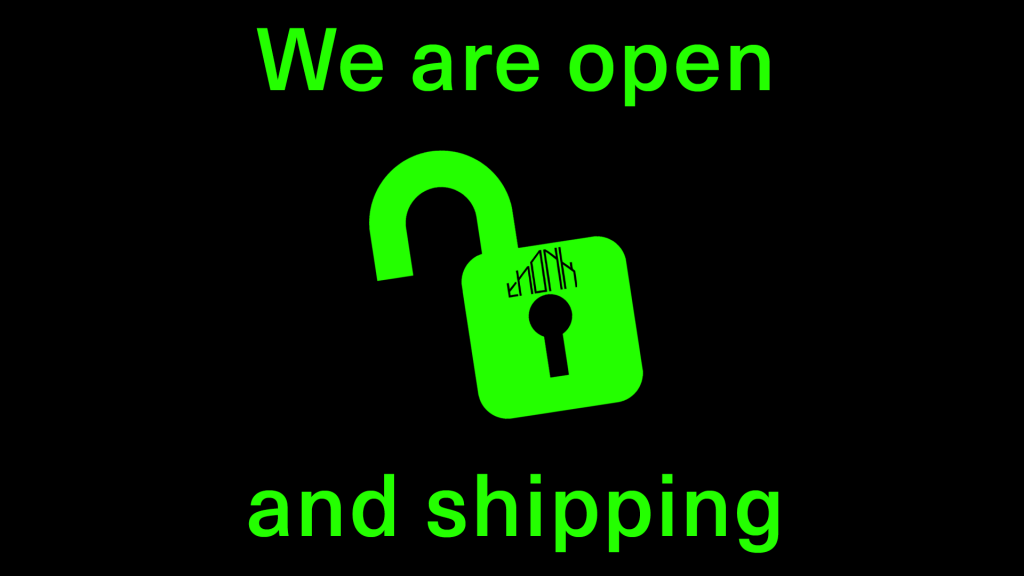 While restaurants, pubs and non-essential shops are now closed in the UK, the Thonk office remains open and shipping worldwide.

Due to the big changes we made to our operation and workspace back in April/May; and due to the fact the restrictions this time are a little different; we are currently able to continue operating normally under this second lockdown in the UK.

The restrictions we made on your orders earlier in the year have really paid off; we were able to use that time to change and improve our processes. Importantly we acquired an additional larger workspace to cope with this inevitable second wave allowing all staff to work with full social distancing in place. So we thank you for putting up with the reduction in service in the spring, it has made us much stronger today.

We can't predict the future but right now we don't foresee any *full* closures again due to Covid. We ARE going to shut for a week between Xmas and new year though! Because we really deserve it 🙂

As ever our biggest challenge is meeting our rampant customer demand, this is a fine problem to have in 2020!

Stay safe, love, Thonk.