Description
Logic from Divergent Waves is a Eurorack module designed to create interesting and useful outputs using Boolean Logic functions! Triggers, gates, audio and anything else – can be mangled, merged and digested by logic gates and the result used in creative patches.
When fed audio, the Logic will convert the signal into square waves. This can be useful for making suboscillators (especially when combined with a clock divider) and also for adding a bit of beef to an otherwise less interesting waveform. When feeding clocks and gates into the module, the logic can be used to create generative rhythms and patterns with different types of logic chips resulting in wildly different outputs.
The module has 4 individual logic sections, and the A and B input signals are normalled down from the top through each section, so if only the first inputs are used then the output signal will be the same on all four sections . This avoids needing to use multiples to duplicate commonly used input signals (such as a clocks), and also allows for interesting related output signals when normalling just one of the two inputs.
The module will output different types of logic depending on what expander board is plugged into the back of the module. To change the logic format, simply swap out the the expander board and move the jumper on the back of the PCB to match it.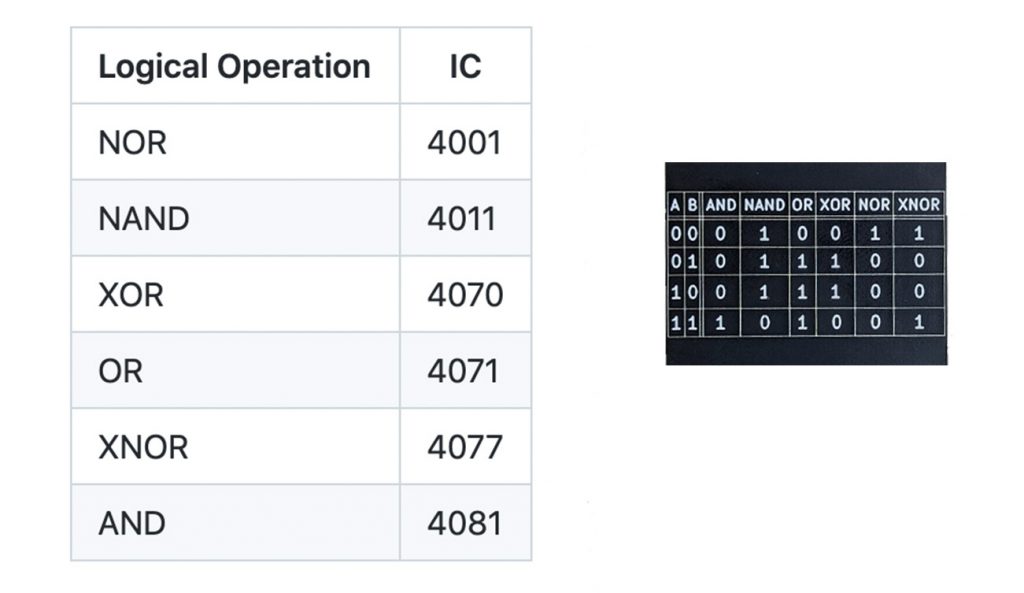 The Logic kit includes the useful NAND and XOR function boards, while the expansion kit includes AND, OR, NOR and XNOR functions as well.
Logic – Build Document (all smd parts are already pre-soldered) | Modular Grid
Features:
Quad fixed function logic gates
AND, NAND, OR, XOR, NOR, XNOR functions are available on swappable expander boards
Inputs normalled from the top down
Logic table printed on the front panel for easy reference
Width: 7HP
Depth:
Power: 40mA @ +12v, 20mA @ -12v. Reverse-polarity protection
Inputs on over 1.1v, off under 1.1v, Outputs at 5.5v
Negative input voltage protection on signal inputs