Description
You are buying a PCB only, no components are included.
A PCB for a single attenuvertion channel. Can be used to retrofit CV inputs of built modules with an attenuverter. The PCB is single sided, 1.4in x .7 in (36mm x 18mm), and accommodates 9, 16, and 24mm alphas and 9mm vishay, too.
Each PCB provides a complete power input filter/decoupling scheme, there are wirepads for the positive and negative rail after the filter, making it possible to use one filter/decoupling section for multiple daisychained PCBs. Chicklet is also spelt Chiclet!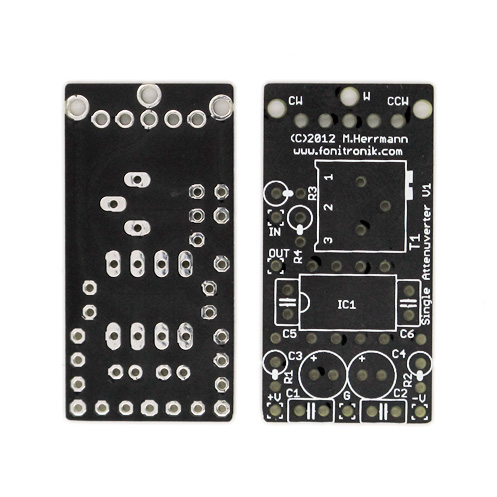 BULK PRICING
| 5-24  – £0.93  | 25+  – £0.83  |