Description
A flexible and open-ended system for learning, practicing, and inspiring creativity with a modular system – Patch: The Card Game is the first card deck of its kind.
Modular synth veteran James Cigler originally set out to create something that would help to force him out of the habitual patching techniques and into areas he never thought to try, but it was quickly realised that the concepts and ideas were something that could benefit all users of modular synthesizers.
Patch: TCG incorporates challenges, random alterations, and inspiration techniques all into the context of something that is as equally fun as it is enlightening. Extra design emphasis is placed on an open-ended design so that players can use and incorporate the cards into whatever workflow is being used – there are several suggested ways of playing but also strong encouragement to bend and break rules to create your own concepts and systems.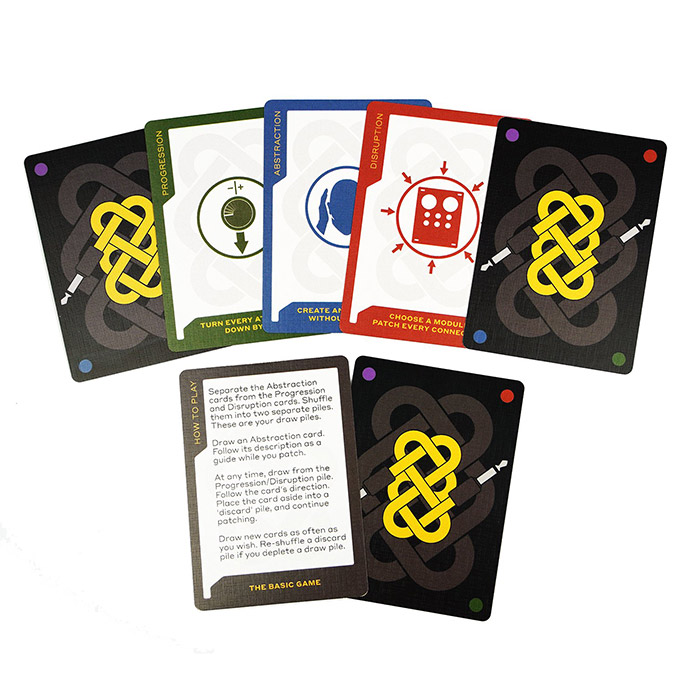 Patch: TCG – Vol 1 contains:
Deck of 25 cards:

9x Abstraction Cards
8x Progression Cards
8x Disruption Cards
Plus instruction card, and embossed tuck box.