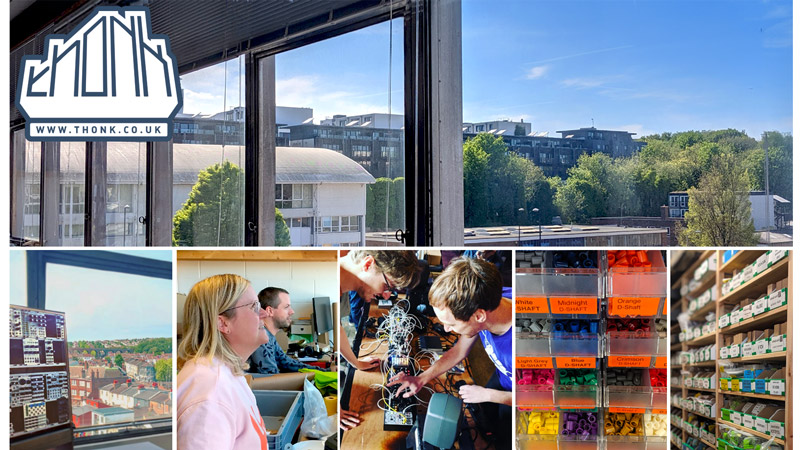 Applications are open
We currently have several entry level positions open on our kitting, picking and shipping teams. These positions are open to UK residents only. Remote work is not possible. We are encouraging school leavers to apply, we are not exclusively looking for graduates or those with work experience.
You don't need to be synth crazy or have any previous work experience to do a great job at Thonk; you just need to be hardworking, friendly and diligent. Previous experience of e-commerce, mail order or modular synths is certainly desirable but we provide all training necessary to be a successful member of Thonk.
To apply and learn more about what is on offer please read this document and return the application form.
---
Thonk Limited is a leading retailer of DIY modular synthesisers, based in central Brighton in the UK.
Thonk has a friendly and focussed work culture. We're in New England House which houses a lively range of makers, artists and other creative studios; only a 5 minute walk from Brighton train station. Our 7th floor workspace has high ceilings with plenty of natural light, a panoramic view of Brighton and great Coffee.
We are a Real Living Wage employer. We have an unwavering commitment to maintaining a healthy work/life balance and keeping our work to our core weekday hours. We take the responsibility of keeping our staff safe and healthy during the pandemic seriously. We are an inclusive equal opportunities employer and do not discriminate on the basis of age, race, religion, gender identity or sexual orientation. We are looking for staff who share those ideals.
Thonk is a small dedicated team of people in a fast moving e-commerce business. The current positions on offer give opportunities to learn other aspects of e-commerce and expand your knowledge and skills. In addition, there will be opportunities to attend trade fairs and exhibitions.
---
If you're not in a position to apply for the jobs currently advertised but would like to find out about new jobs later in the year or next year then please join our jobs mailing list.