Description
BULK PRICING
| | |
| --- | --- |
| Bulk prices | PJ3410 |
| 1+ | £0.39 |
| 10+ | £0.33 |
| 50+ | £0.19 |
| 250+ | £0.18 |
| 500+ | £0.16 |
Known commonly as 'NV' jacks, this is a vertical mount 3.5mm switching stereo or mono phone jack. It's used in various projects including the NV Klee Eurorack project and later editions of the Thomas White Quad LPG Clarke68 panel.
If you have a PCB with a requirement for a mono jack then you can simply pull out 'pin 2' (see below)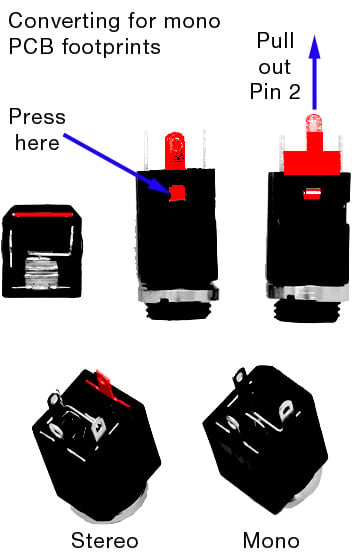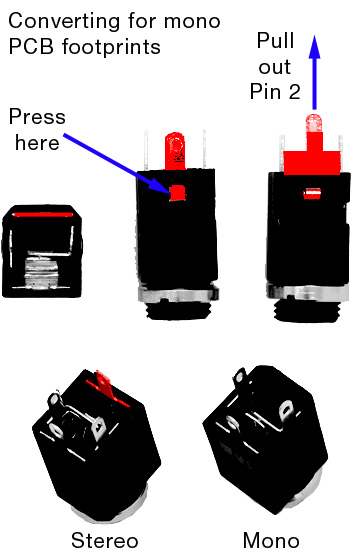 DRIVER TOOL (discontinued sadly…)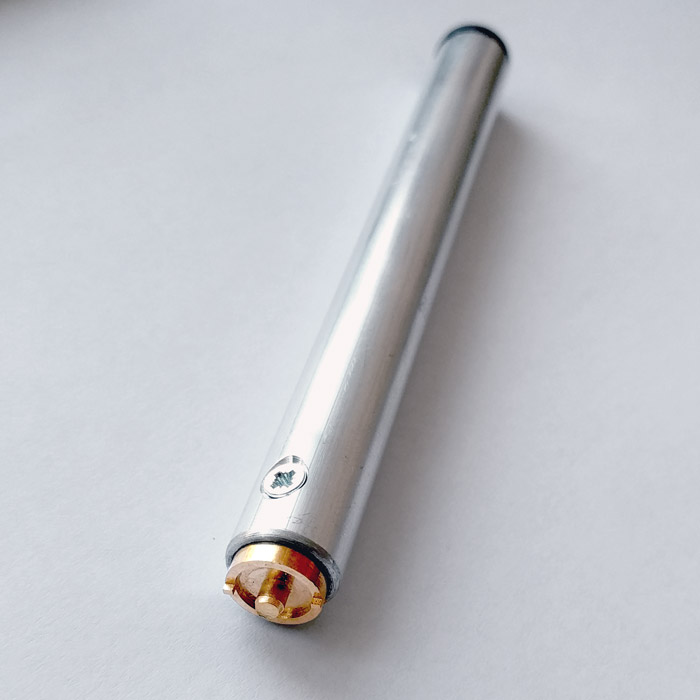 For use with the PJ-3410 and LJE0352-4R jacks only (sometimes known as 'NV' jacks.
PJ-3410 knurled nut option only, not hex nut.
This tool does not work with the smaller nuts on the PJ301BM, Thonkiconn or PJ-302 jacks.