Description
Buy 8 packs of any mix of colours and receive a 25% discount!
Befaco Bananuts are anodised aluminium custom 3.5mm minijack nuts, following the Buchla/Serge colouring code: Blue, purple, red, orange, yellow, white, green and black. Perfect lovely things to pimp your modular, code your inputs and outputs with colours or just give a touch of beauty to your favourite gear! Bananuts are sold in packs of 25 individually coloured nuts.
NOTE: The Bananuts wrench tool will only work with Bananuts, it will not work with other 3.5mm nuts – Do not try it, you risk scratching your modules frontpanel!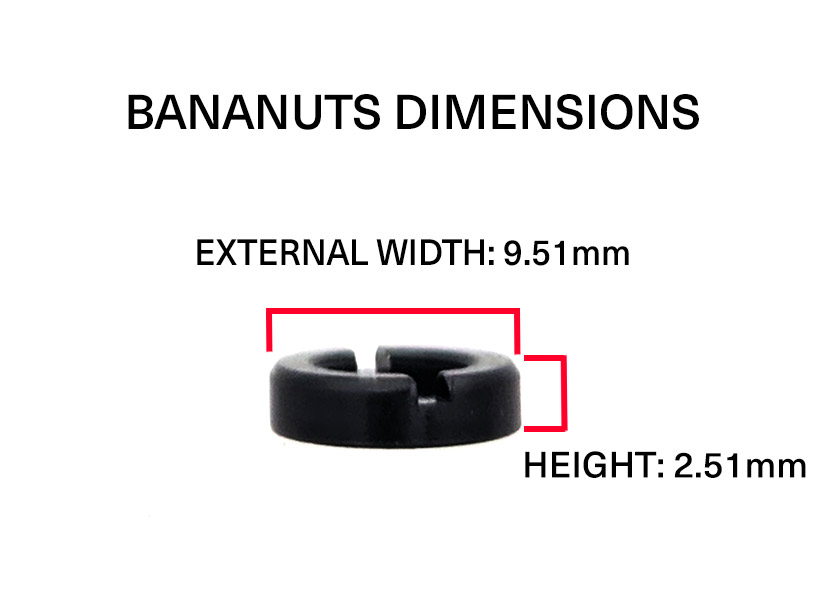 Jacks that we've tested to be compatible:
PJ301M-12 (Thonkiconn)
PJ398SM (Thonkiconn)
PJ366ST (Green Stereo Thonkiconn)
PJ301BM
PJ398S-BM
PJ301CM
PJ302M
161-3502L-E (Kobiconn)