Description
BULK DISCOUNTS
| 25+  – 5% | 50+  – 7% | 100+  – 15% | 250+ – 20% |
(Bulk prices are calculated once items are added to your cart)
These are the exact knobs used on Intellijel modules. (Shapeshifter, Metropolis, Atlantis, SpringRay etc.) They are manufactured by Sifam (in the US distributed by Selco).
Most sizes of knobs are available in 6mm D-Shaft, 6mm reverse D-Shaft and 6mm T18 shaft types (see image below for guidance). We also have the new COLLET type in Large Skirt only, which works on 6.35 round pot shafts (such as our Alpha range)..
The Cap comes separate from the pot body so the orientation of the cap pointer to the D-shaft can be set at any angle (e.g. you can choose either zero degrees or 180 degrees, which are both typical). The body and cap colours are an identical match to Intellijel colours.
These knobs are not an Intellijel product and are not sourced via Intellijel.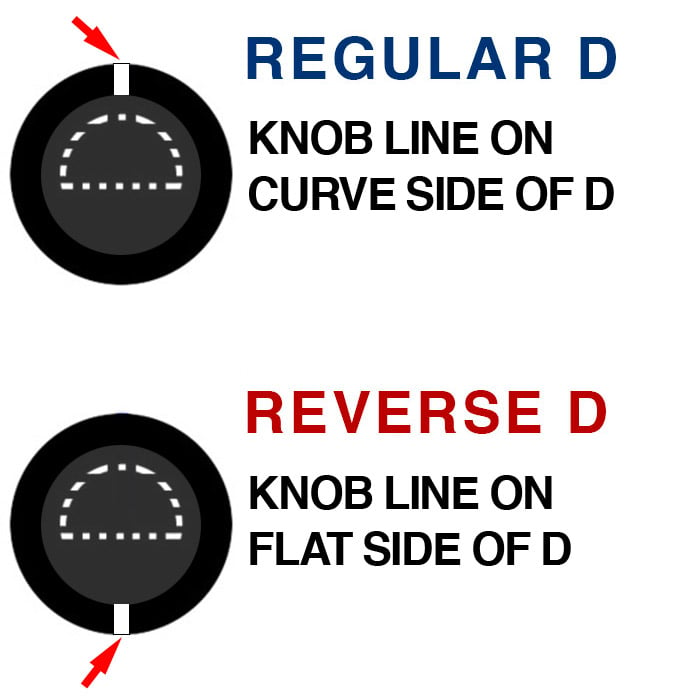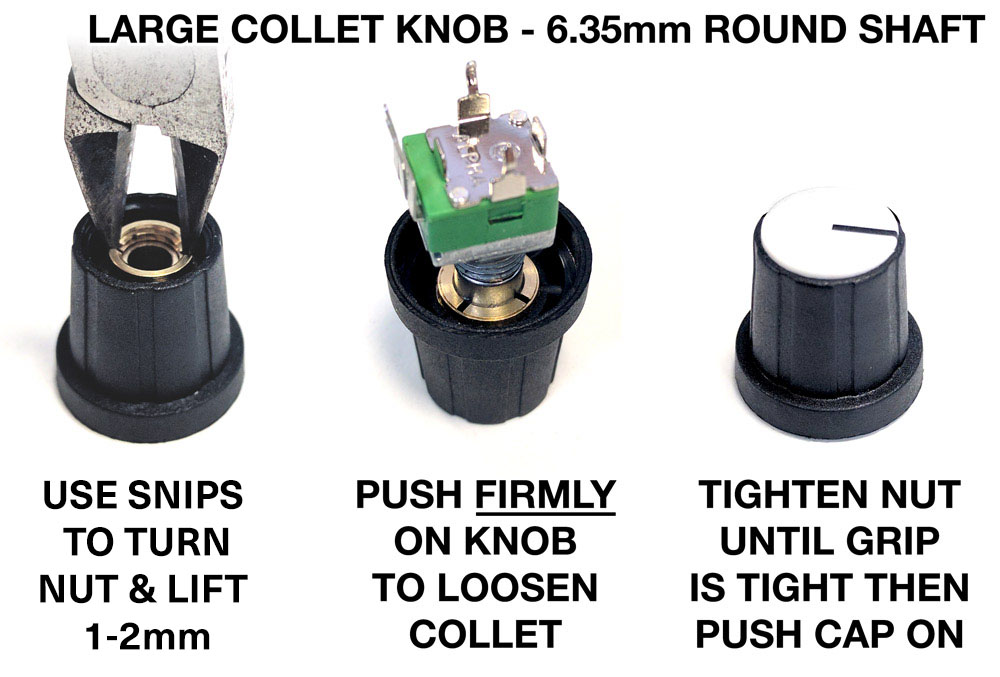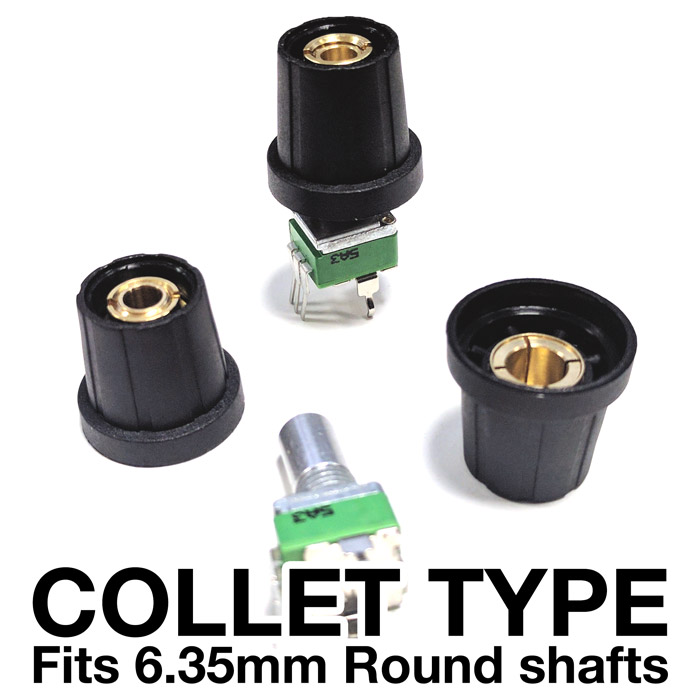 The panel shown below is the Cwejman RES-4 alternative panel from Grayscale.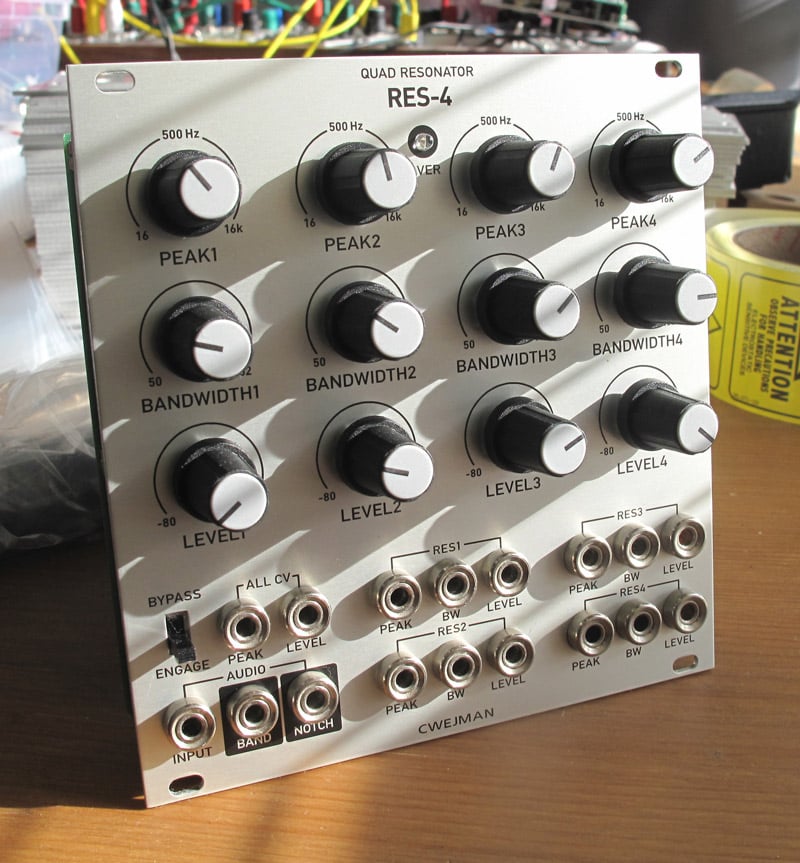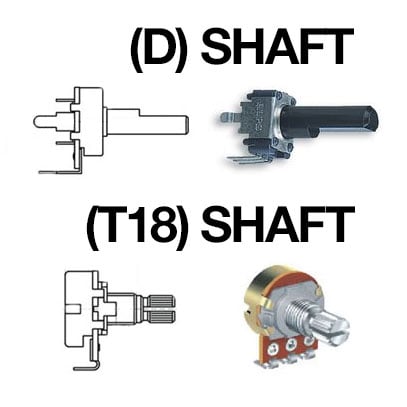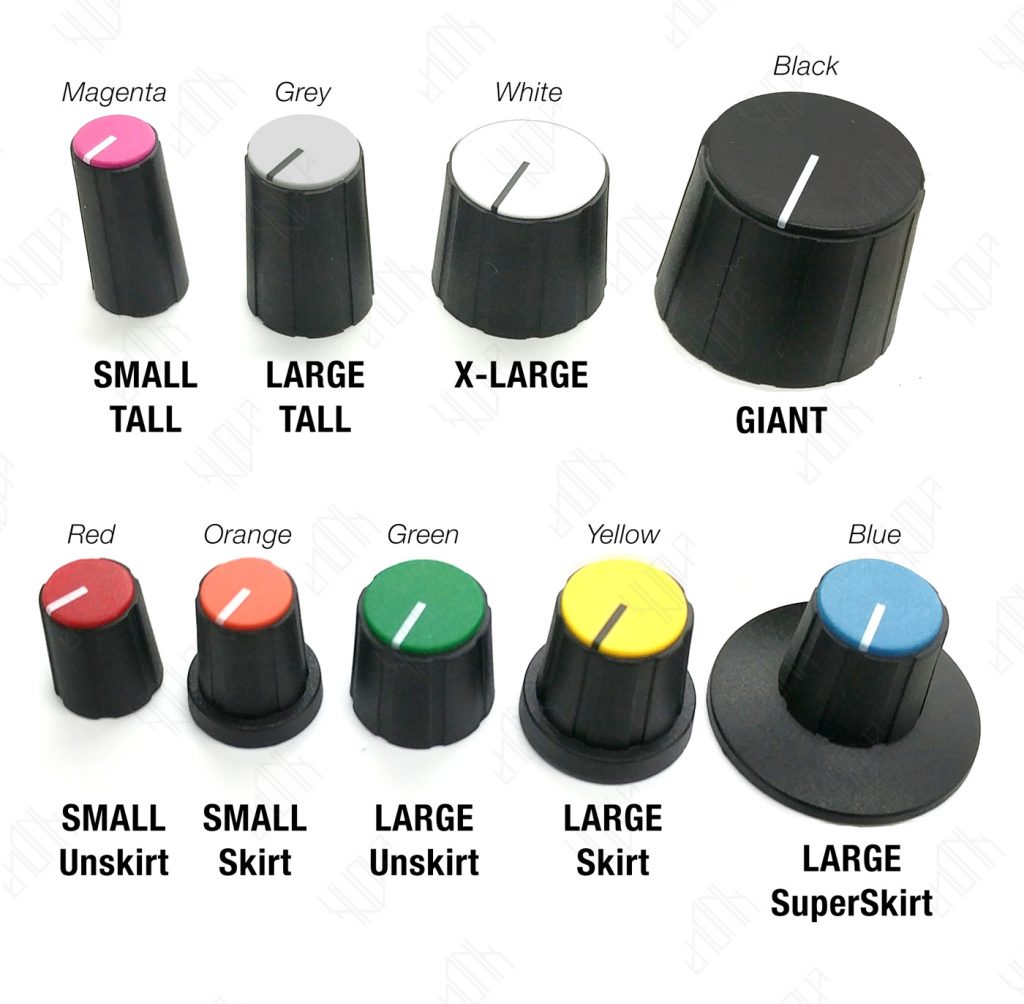 X-large are 21mm diameter, Giant are 29mm diameter.