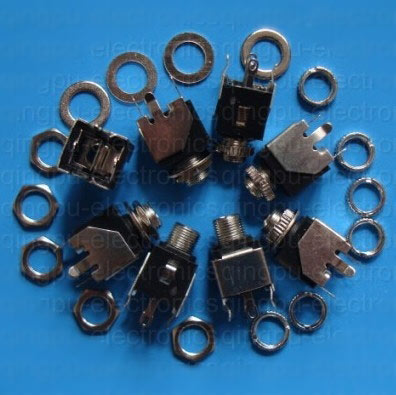 We are now stocking the 3.5mm jacks commonly known as 'Fight of Harmony' or 'Erthenvar' jacks.
This is the latest version of the part, redeveloped by the manufacturer in November 2012 to provide very reliable switch contacting.
I will be using these jacks in the six kits I have lined up for sale in the first half of 2013. It's going to be a good year!