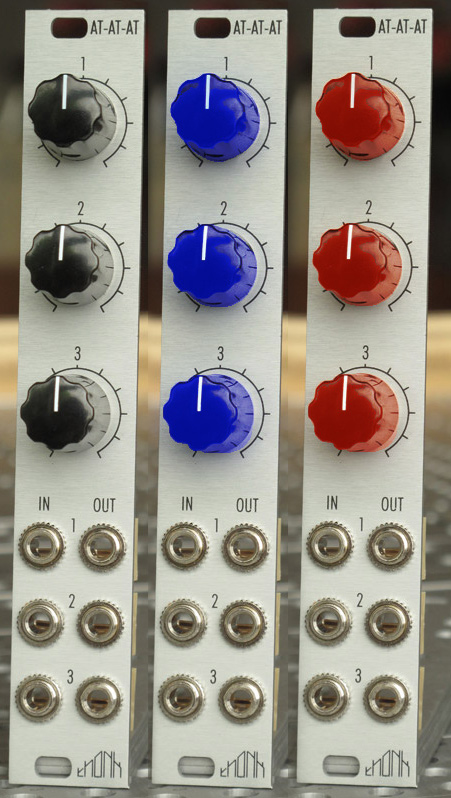 The easiest Eurorack module kit on the market™, the AT-AT-AT,  is back in stock, now with choice of knob colour.
Also we are now carrying a high quality range of Davies 1900h clone knobs with metal inserts in a range of colours. None of the shredded plastic threads you get on the cheap clones with these babies!
Also we're very happy to inform you that a complete DIY kit of the mighty Manhattan Analog 'Mix' module is coming soon. This hi-fi 4hp three channel mixer is a perfect addition to the Thonk range.